Meet our Registered "Lippitt" Morgan horses
MEGAMINT
Ryegate Amos Moro x Bessiemint
Megamint receiving ALLENS MAJOR AWARD 2005
At age 24 Meg received this Versatility Award
Megamint Running Barrels
Lippitt Country Show August 2005
Megamint Pole Bending
Lippitt Country Show August 2005
TOBA-MINT
Marvelous Ideal x Megamint
Toba-Mint receiving ALLENS MAJOR AWARD
Lippitt Country Show 2005 Winner of this AWARD
We are very lucky and pleased to have this beautiful mare here at Brandy Rock Farm, on lease from from Linda Eiben, DVM, for breeding this spring.
Wood Run Rowan is a purebred lippitt morgan, with excellent bloodlines, perfect confirmation, and the sweetest disposition you can ask for. She is by Royalton Asa Ash and out of Royalton Fairlee.
She is a tremendous asset to our "breeding program". Thank you Linda, for your kindness, generosity, and trust.
Pictured here are Rowan and three of her colts. Watch for more pictures to come. . .
BRANDY ROCK RHYTHM
Cantiglen Loki x Megamint
Brandy Rock Rhythm - AGE 4-
Completing Dressage Test with new owner Maureen
Brandy Rock Rhytm with mom Megamint two days old
MY TWO NEW ADDITIONS TO THE FAMILY
Raggae and Naomi (3 months old)
VENO NAOMI ASH MORO SOLD
Madrona Ethan Ash x Fallen Willon Qetesh
Brandy Rock Raggae (1 Year Old)
Res. JR. CHAMPION STALLION Lippitt Show 2005
JAZZ'S BRANDY ROCK RAGGAE
Blue Spruce D'Lanc'E x Blue Spruce Elacia Starr
Raggae at 1 month old
Blue Spruce D'Lanc'e x Blue Spruce Elacia Starr
To See more of Blue Spruce D'Lanc'E and Blue Spruce Elacia Starr visit www.henaultmorganfarm.com or click here
ADDING A LITTLE COLOR TO THE FARM
DON'T SKIP A BEAT
Jhskipscontinental x Ali Maleek
Louie (Don't Skip A Beat) 2 years old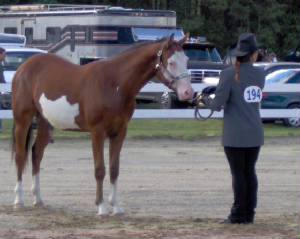 Carriage Town Horse Show / Colts & Fillies class
JHSKIPSCONTINENTAL
JH Skips Black PR x Continental Babe
Loui with mom Skippy at one month old